In line with the UK Government's decision to move to Step 4 of the Covid Roadmap, the CE Marking Association wil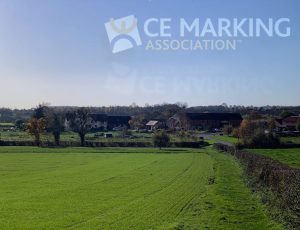 l be fully opening our offices as of Monday 2nd August. 
As a result, we will be welcoming visitors back to our office for:
Training Workshops
Members' face-to-face consultancy
EMC witnessed testing for more than one client
In order to maintain the safety of both our staff and clients, we continue to operate mitigating measures as follows:
Our staff will wear face coverings whilst engaged with clients with the exception of staff delivering training workshops. Clients will be invited to wear face coverings although there will be no expectation for them to do so.
All visitors to site will be asked to fill in a Covid questionnaire and will be expected to inform us of any positive test within 14 days of visiting the site. This information will be treated in strict confidence.
Training workshops will, from 2nd August be conducted as 'hybrid' events with delegates invited to either attend site or to access the workshop through Microsoft Teams. Our events are currently limited to 10 delegates on site in order to enable each delegate their own desk. We will be providing buffet lunches, however delegates will be more than welcome to bring their own refreshments if they so wish.
Hand gel, face coverings and anti-bacterial wipes will be made available to all visitors.
A copy of our Covid risk assessment can be found here:
---
Comments are closed.