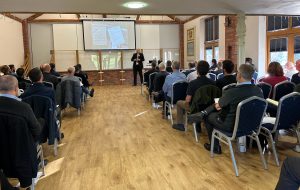 The CE Marking Association's Annual Seminar was held yesterday (9th November) with addresses from Oxford Innovations (Formally EGS)  as well our guests from Croner-i and a number of our own in-house speakers.
Croner-i are able to compliment the CE Marking Association by offering our members help in advice in exporting their products to the EU and beyond once compliant and CE Marked.
We would like to thank all our delegates for attending and hope that you found the day informative and productive. Copies of all of the presentations are now available from within the Members' area of our website.
If you would like to discuss any of the topics raised, then please call us on 01564 792349
---
Comments are closed.