Need CE Marking help? Please use our ask a question form below!
It doesn't matter if you are new to CE Marking or whether you've been through the conformity process before, we all sometimes need a little bit of help on how to CE mark! Which is why we have set up our 'Contact Us/Ask A Question' form, to allow you to ask our technical team a question relating European/UK product conformity. Please fill in the form below and we will get back in touch with you.
Members of the Association are advised to login and use the dedicated member's e-mail address for a quicker response.
If your question is urgent, then please call us on 01564 792349 and don't forget to check out our FAQs page!
Please don't forget that the CE Marking Association is not a funded body and we always receive a high volume of questions related to assisting manufacturers and importers with their conformity requirements. We always aim to answer questions as quickly as possible, but may sometimes require more information from yourselves. So please ensure that you have provided us with all of your contact details, as otherwise we may not be able to respond to your query.
Also please note that when you submit a question using our Contact Us/Ask A Question form that you have agreed to receive e-mails relating to services offered by the CE Marking Association. We will NOT pass your details on to a third party.
Are you a member?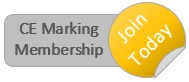 If you are a member of our Association and you have got a question on product compliance, then why not send your e-mail directly to the technical team. Please note that this e-mail address is reserved only for members of the Association and the e-mail filter will unfortunately block non-member questions. If you are a non-member, then please use the form above or why not become a member?