The European Commission has recently published an updated 'Blue Guide:
https://bit.ly/3ALwcQM
.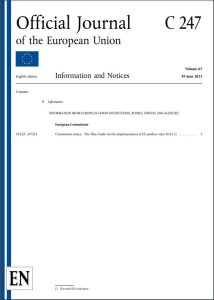 Amongst other additions, the new guide addresses the recent EU Market Surveillance Regulations 1020/2019 as well as clarifications around online sales.
The Blue Guide has always been the top-level guidance document when placing products on the EU market and covers the broader aspects such as 'Placing on the Market', 'Putting into Service' as well as explaining the roles of the different economic operators.
It should be noted that the document comprises guidance and as such does not pose any regulatory requirements, however manufacturers placing products on the EU or Northern Ireland markets are strongly advised to take note of the guidance offered.
As the Great Britain is no longer part of the European Single Market, the guide does not apply to products placed on the GB market
If you require assistance placing products on the EU market, please contact us on 01564 792349
---
Comments are closed.