The Project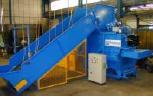 Dealing with waste can be a messy job. 68 million tonnes of industrial and commercial waste was produced in England in 2002. Paper and card waste came to a massive total of 8.6 million tonnes, so with so much waste being produced each year, it only makes sense to have a solution that can help. Since 1975, Middleton Engineering have been involved with designing and manufacturing industrial waste processing machinery. Our machinery case study will lead you through the journey that Middleton Engineering embarked upon to enable them to CE mark their machines.
Today Middleton Engineering import and supply a range of hydraulic bailers manufactured by Swedish company Presona AB, but also manufacture their own bailer, using some of Presona's design features and name under license, to compliment the range. The company needed to confirm that they are meeting the correct and current conformity requirements to ensure that all products placed on the market are safe for use. As a result, Middleton Engineering turned to South West MAS, manufacturing specialists and the CE Marking Association for help.
"It is all too easy to get lost in the minefield of legislation concerning CE Marking and EC Conformity. South West MAS has proven instrumental in helping us fulfil our legal requirements, and thus enable us to compete on an even footing in an increasingly competitive market."
Mark Smith, Technical Director of Middleton Engineering.
South West MAS set up a programme to assist Middleton Engineer with demonstrating that their machinery was in compliance with the latest conformity requirements. During the programme, Mark Smith, Technical Director met with South West MAS and ourselves, and we were able to provide support to ensure that they addressed and complied with the requirements for affixing the CE Mark. Employing a knowledge transfer process, they reviewed and performed machinery assessments and helped with the generation of a technical construction file on a sample product, the Presona LP50HM. Through this process, the company will be capable to carry out further conformity assessments on all products for themselves.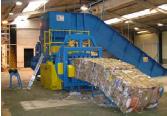 The Result
Middleton Engineering now has a greater understanding of how to CE Mark under the Machinery Directive and has the ability and the knowledge to demonstrate conformity for their entire range of products. As a result Middleton Engineering is able to CE Mark with confidence and can be confident that their products meet the appropriate requirements.
For more help and advice on machine safety, then please call us on 01564 792349