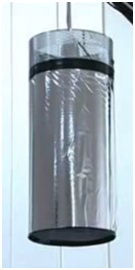 The Electrical Safety Case Study
Warwick Audio Technologies Ltd (WATL) has developed an ultra-thin, lightweight, Flat Flexible Loudspeaker (FFL). The pioneering, patented technology employed could, it is believed, signal the beginning of the end for conventional speakers. The new speakers, which are less than 1.0 mm thick, deliver directional sound waves that project sound further than conventional speakers without any deterioration in sound quality. This is an electrical safety case study on how the CE Marking Association assisted WATL with their European product conformity requirements.
The technology requires the speakers to have a high voltage (400V) applied to the speaker itself, which meant that WATL had a challenge on their hands ensuring that the speaker design would meet the safety objectives of the Low Voltage Directive. To help confirm that their product was safe, WATL contacted us to step up to the challenge. We worked closely with WATL so the speakers could be designed from the outset to meet the relevant conformity requirements and crucially preventing the 400V supply from becoming an accessible hazardous voltage.  Along with the electrical safety assessments, the CE Marking Association also performed successful EMC testing as well as helping WATL to prepare for future sales of their speakers into the North American market.
The Result
At the end of this project, we helped WATL to confirm compliance to the standards and found a number of solutions to ensure that the speaker could remain operable at 400V and still remain safe. The speaker system is now fully compliant and ready for market.
To find out how we can help you, call our technical team on 01564 792349