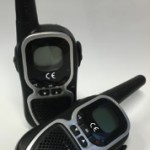 As we have previously reported via the CE Marking Association website, The Radio Equipment (RED) Directive (2014/53/EU) came into force on 13 June 2016, replacing the Radio and Telecommunications Terminal Equipment (R&TTE) Directive (1999/5/EC). However, at the time, the UK Government had not enacted the new Directive into UK legislation meaning that it was still technically possible to place products conforming to the old Directive onto the UK Market.
As of 26th December 2017, The Radio Equipment Regulations 2017 (S.I. 2017/1206) came into force within the UK to implement the Radio Equipment Directive into UK law thus repealing R&TTE (S.I. 2000/730).
The implementation of this Statutory Instrument was delayed for reasons beyond the control of Department of Business, Energy and Industrial Strategy (BEIS); the responsible government department, however an extension had been granted by the European Commission to allow the UK to delay the introduction of the legislation.
The new legislation does not apply to equipment placed on the market within the UK before 26th December 2017, however equipment placed on the market within any of the other 27 EU member states or 3 EFTA members has had to comply since 13 June 2016.
It is now a clear legal requirement that all radio equipment now placed on the market for the first time within the UK must comply with 2014/53/EU.
If you need any help and support with CE Marking under the Radio Equipment Directive, then please call us on 01564 792349.
---
Comments are closed.