We, here at the CE Marking Association, are excited to announce that we are moving to new premises at Wootton Park on the 20th September. We have been at our current location since 1993 and over the years the good work that we do has helped us to continuously grow. But we have now outgrown our current facilities and the time has come to move.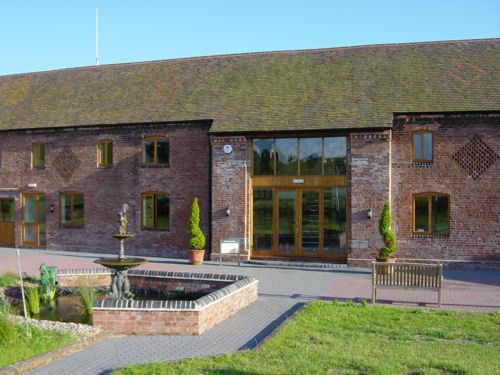 The Great Barn (pictured on the right) at Wootton Park will be, from the 20th September, our new home and as part of our drive to achieve and maintain high standards we have invested in new larger facilities and new equipment to build upon and improve our services to support manufacturers and importers with their CE Marking and compliance requirements. Wootton Park is set just outside the village of Wootton Wawen (just north of Stratford-upon-Avon) and provides an attractive and peaceful location for our training workshops and seminars. We are located in the Great Barn, which is over 150 years old and used to be home to a herd of 120 cows, but was recently carefully converted into office space which we will be using as our new main office.
One of the great benefits of moving is that we will soon have a larger on-site electrical safety testing facility that will enable us to accommodate and test larger products and machines to support our growing client base. In addition, there is also plenty of space for future expansion, including space for an OATS (Open Area Test Site) facility. We have also invested in new test equipment including a new electrical safety tester and a new environmental chamber.
Further more, our new larger rooms will provide a much improved meeting and training environment with plenty of free parking and the farm house also provides on-site accommodation for those who wish to stay locally when attending training courses.
We move on the 20th September and we look forward to seeing you at our new premises.
Our new address:
CE Marking Association
The Great Barn
Wootton Park
Alcester Road
Wootton Wawen
Henley-in-Arden
Warwickshire
B95 6HJ
(For SATNAV use postcode: B95 6HH)
Tel: 01527 595066
Fax: 01527 595033
---
Leave a Reply
You must be logged in to post a comment.