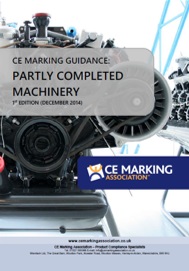 Partly completed machinery is a term under the Machinery Directive (2006/42/EC) for an assembly of parts which is almost machinery but which cannot in itself perform a specific application. The partly completed machinery must be incorporated into or assembled with other machinery (or other partly completed machinery) to form a complete machinery that also comes under the scope of the Machinery Directive. We often get lots of questions about Partly Completed Machinery and whether it can be CE marked or not, so the CE Marking Association have developed a basic guide to point manufacturers in the right direction.
The guide can be downloaded here (PDF – 0.3MB)
If you need assistance with the Machinery Directive, then please get in contact on 01527 595066.
---
Comments are closed.